JAKTEN PÅ HELENA REICH (FairGates Productions, 2016)
Roman som ender i et drama på Reeperbahn i Hamburg sommerukene 1961. Her er det spenning, musikk og en dose "feel good".
Historien om Ivan Gundersen er fiksjon blandet inn med reelle hendelser.
Utgivelse: 15. september, 2016
Kr. 320,- inklusiv frakt. (299,- i bokhandel)
Bestill 'Jakten på Helena Reich'
Hunting Helena
'Fiction put into real events , mainly on the Reeperbahn in Hamburg during the summer of 1961.' (Norwegian only – so far) Released the 15th of September 2016.
NoK 299,- in the bookstore
Info:
© FairGates Productions AS
ISBN: 978-82-690443-0-0
Omslagsdesign/ cover: Ariane Birkeland
Omslagsfoto/ photo:  Emma7stern, Creative Commons
Trykk og innbinding/ print: Lasertrykk, Aarhus, Danmark
FRISPARK – Kunsten og den bevisstløse fotballen                        (Rhema Forlag, 2004)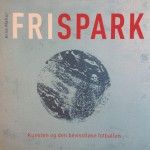 Livsfilosofi med idretten som utgangspunkt.
Kr. 300,- inklusiv porto
English: FREE KICK
'Life wisdom and philosophy from the angle of sports' (Norwegian only)
NoK 300,- (Free delivery in Norway)