2018
New songs will be released during the summer.
2017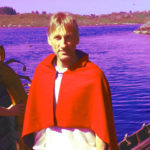 My Strawberry Fields: Låten jeg gjorde ferdig i forbindelse med trenerjobben i Avaldsnes 2014. Sluppet 25. mars 2017. Tilgjengelig på de fleste digitale musikkstedene.
My Strawberry Fields: The song I gave to the Avaldsnes women's soccer team when I left as their coach in November 2014. Released the 25th of March 2017. Available on Spotify, Itunes etc.